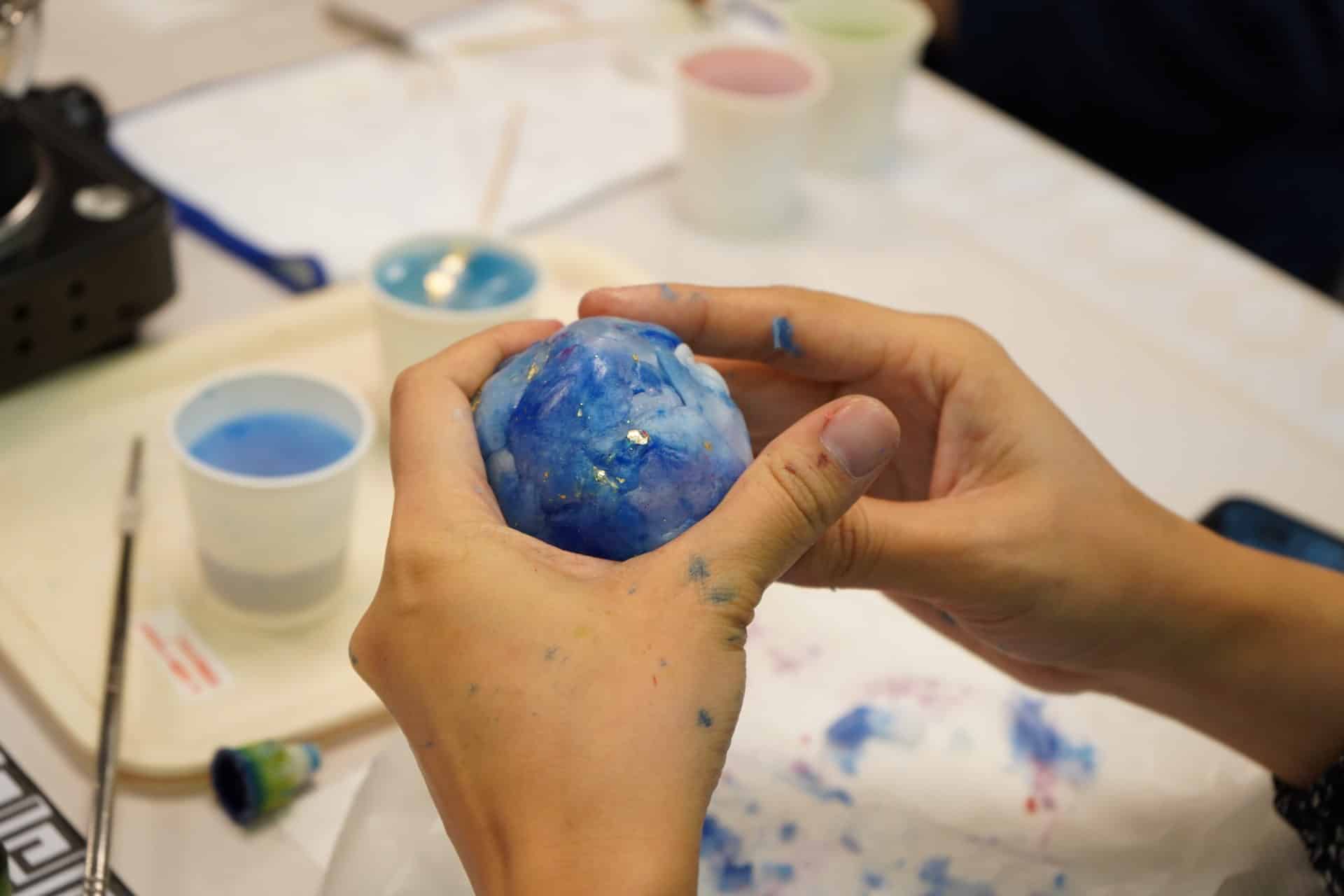 Handicrafts
No matter you are a beginner or an art lover looking for advanced learning in handicrafts, we have craft skill courses that suit you. Many have found our handicraft courses an enjoyable art experience and a fantastic opportunity to learn practical skills for their career development.
Our handicraft classes cover six categories: leather product making, tie-dyeing, candle making, ornament making, floral preservation and floral arrangement.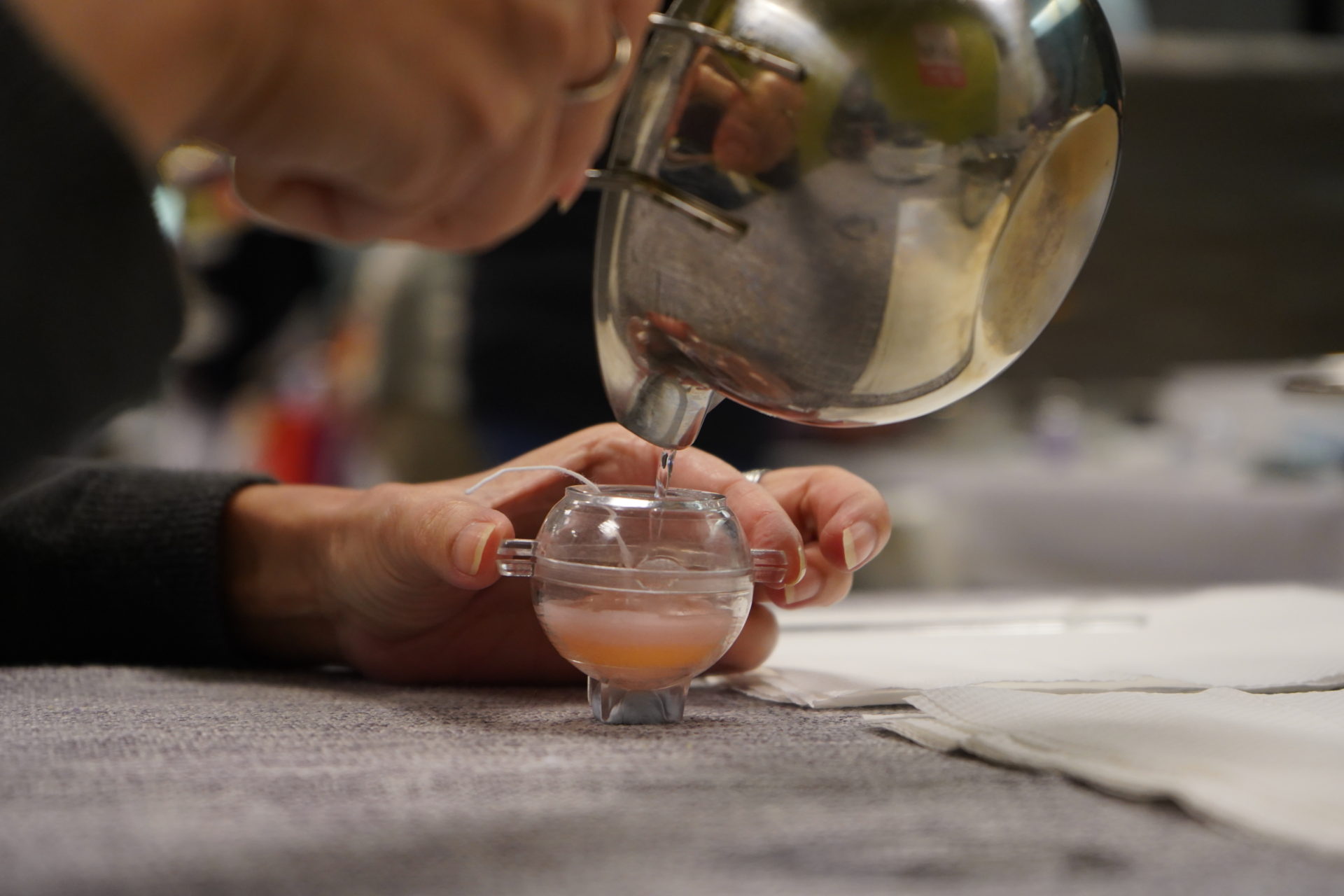 Candle Making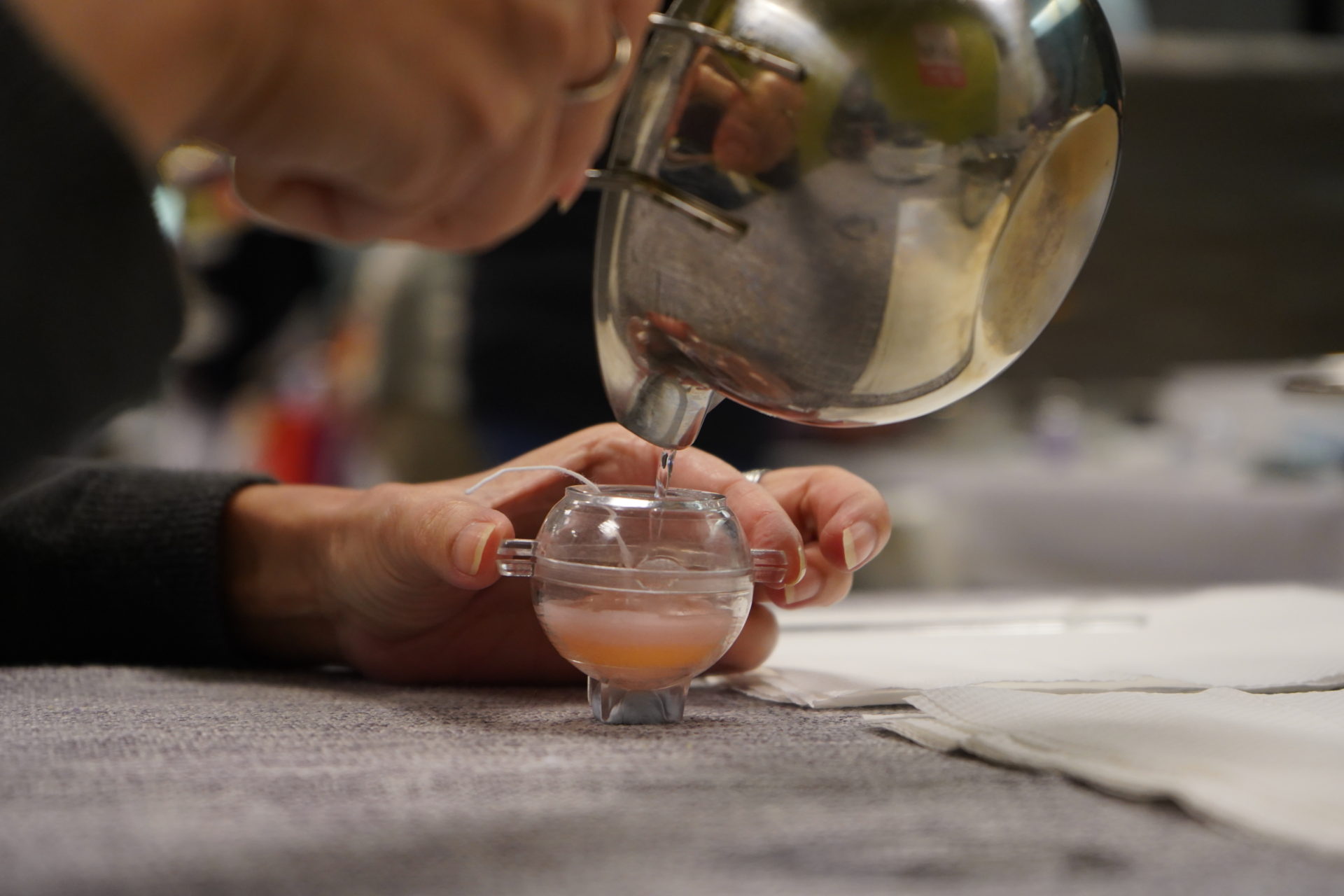 Candle Making
Suitable for children aged 3 or above, teenagers and adults
Gaining popularity over the recent years, candle making is a soothing and relaxing activity. Participants can easily create fascinating astronomical hues or stone patterns with wax in various types and colours. Children candle making class is also available – young children can get creative and mold their own candles using cray-like wax.
Contact us to know more about our candle making classes.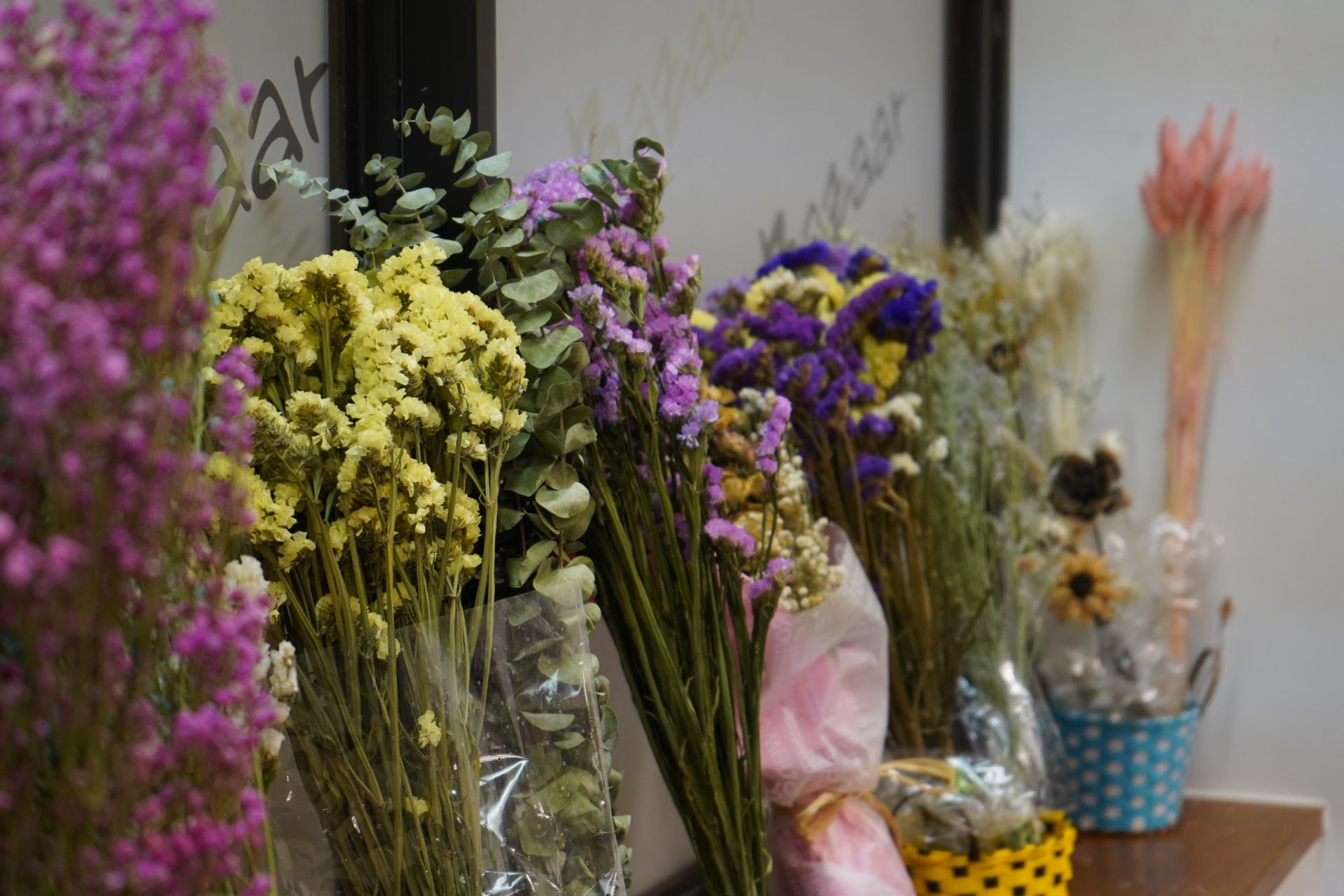 Floral Preservation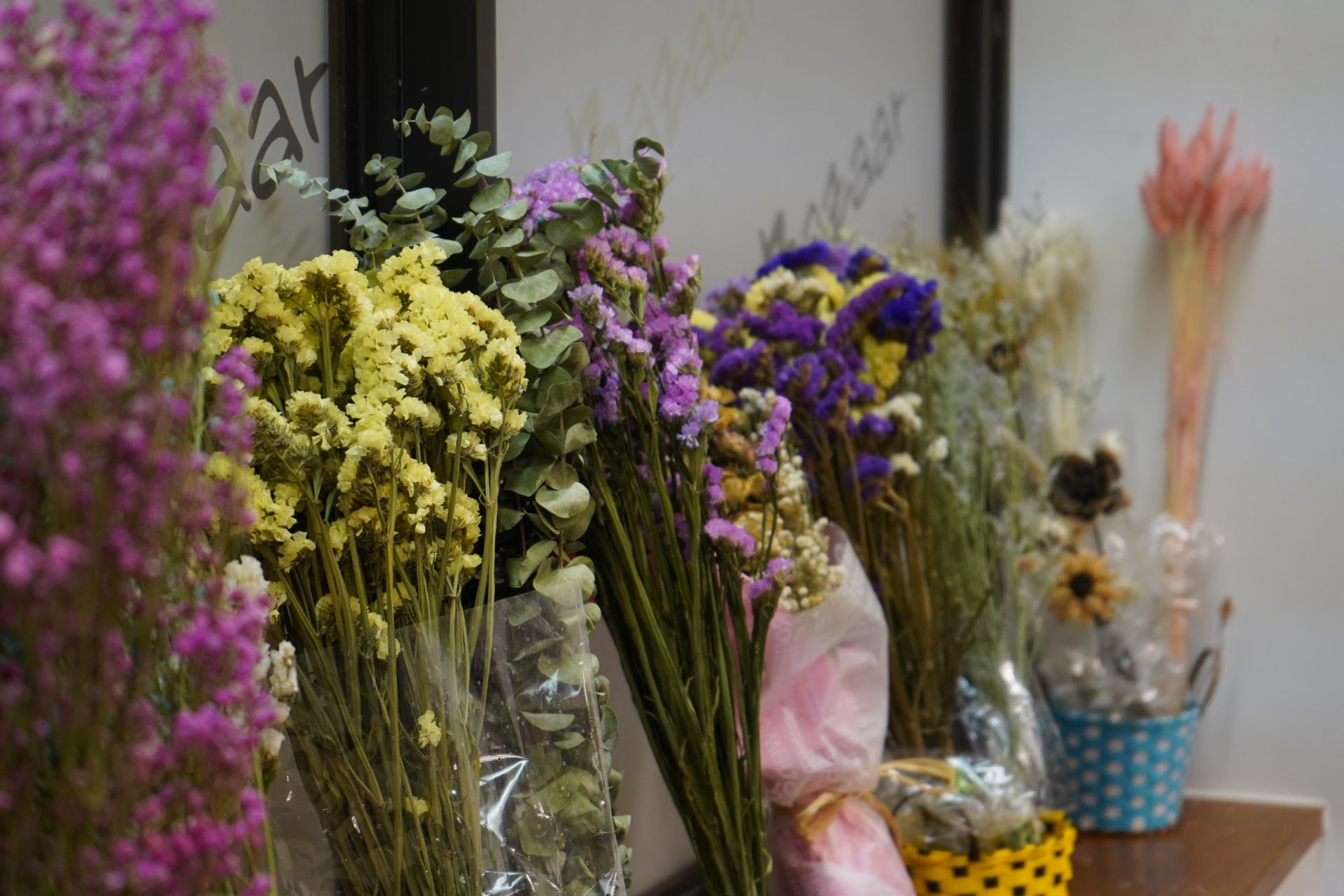 Floral Preservation
Suitable for children aged 6 or above, teenagers and adults
With special techniques, flowers can be preserved without losing their original beauty. Preserved flowers can be kept for over 2 years and are a great gift idea for special occasions or anniversaries.
Contact us to find out more about floral preservation and experience the magic of this art.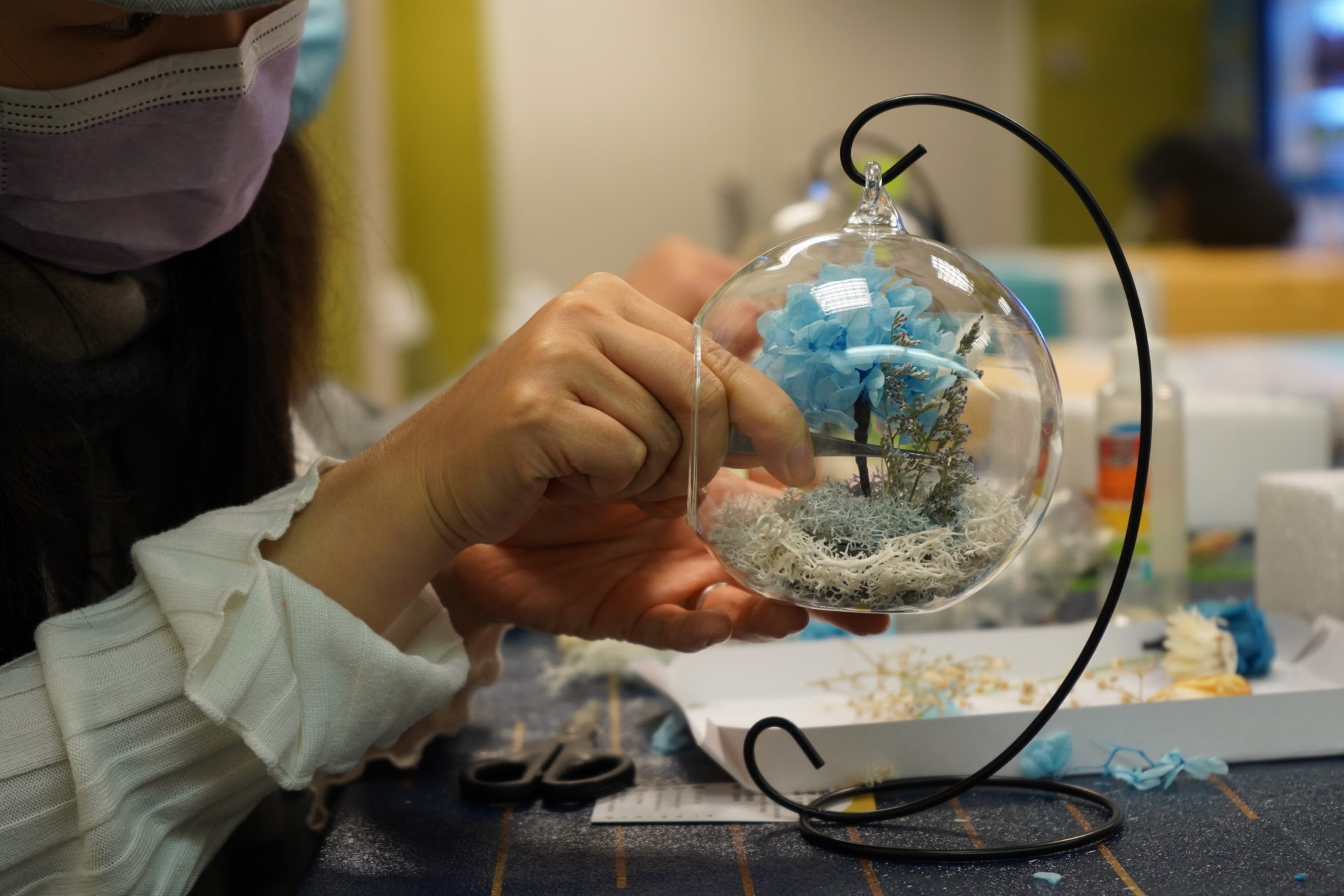 Floral Arrangement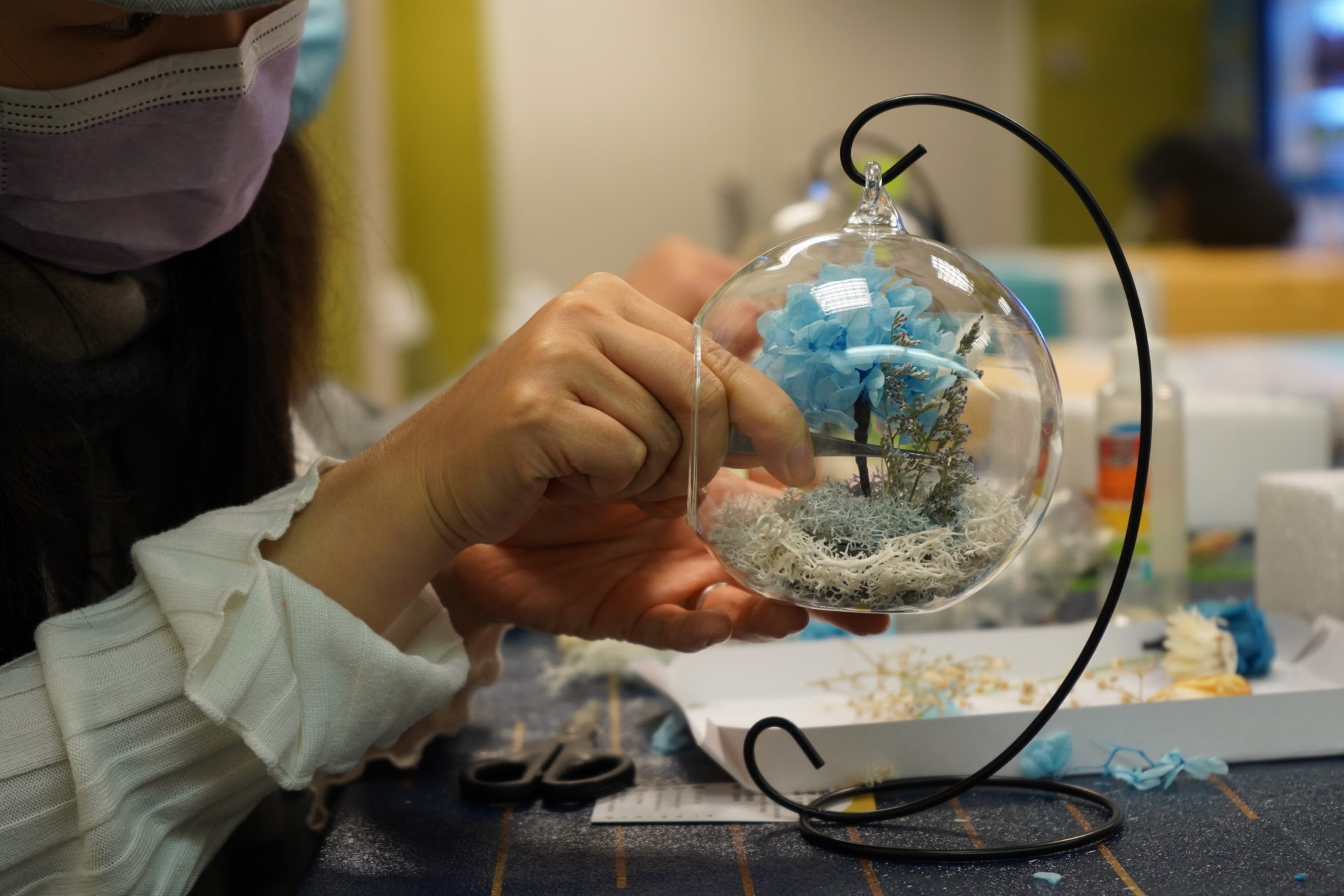 Floral Arrangement
Suitable for children aged 6 or above, teenagers and adults
A bouquet with your own choice of flowers can carry your messages and your thoughts to loved ones! Let flowers be your language and create personalized flower arrangement as a unique and heartfelt gift for those who are special for you.
Our floral arrangement courses include bouquet making and preservation of flowers in glass, contact us to know more!
Tie-dyeing
Tie-dyeing
Suitable for children aged 6 or above, teenagers and adults
Tie-dyeing is a traditional dyeing technique. Its ethnic pattern style is always popular among art buff and young people, and now it has gained popularity also in mainstream as a parent-child activity. Tie-dyeing is fun and easy, every creation is one-of-the-kind and can be made into t-shirt, bags and hats.
You can get a hands-on experience from picking dyes to dyeing fabric. Book your tie-dyeing class today and create your own pattern!
Leather Product Making
Leather Product Making
Suitable for children aged 6 or above, teenagers and adults
Leather products are both classy and durable. You can create your own leather items from the beginning by choosing the leather you like, designing the item and putting the material together. Every step has to be executed with delicacy and thoughtfulness, and the finished products always show personal touch, which are perfect as personal items or gifts for others.
Book your class now and create your own leather goods!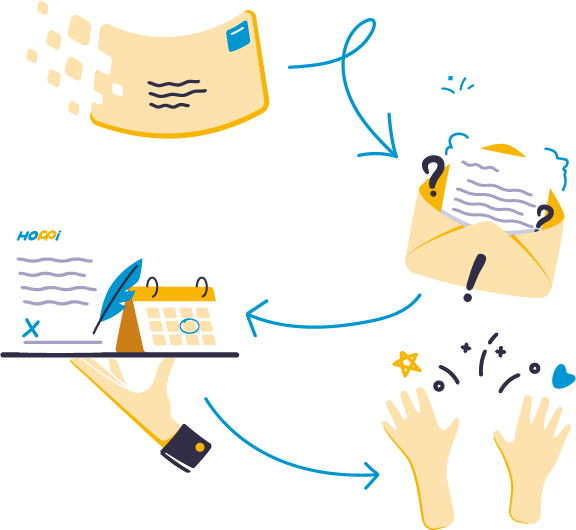 Booking Procedure
Send us a message and let us know your needs and budget
Deliver our proposal with custom-made ideas in 3 to 5 days
Confirm and sign the service contract
Make a reservation by a minimum deposit
Enjoy our art experience activities or workshops!